From a Time of Artists and Adventures
The point and click genre has been making a steady come back over the last few years. With such titles as Broken Sword 5: The Serpents Curse and Thimbleweed Park getting great reviews, it is apparent that there is a change in the wind. Many gamers are stepping away from the MMO saturated gaming market and looking for more story-based content. Past titles, like the legendary Dragon's Lair and Monkey Island, have inspired hundreds of these game, but OhNoo Studio's TSIOQUE appears to have captured the best parts of them.
A Wizard, A Princess, and A Dungeon
The story of this game centers around the young princess Tsioque (pronounced t-chee-aww-k, almost like saying "chalk"). She has been captured by an evil wizard while her mother has gone off to fight the malevolent forces that threaten her kingdom. Now trapped in the castle of her ancestors, Tsioque must escape her imprisonment, while learning the secrets of her past. Only then might she be able to defeat the Evil Wizard.
From the trailer, this game appears to be both whimsical and dark. The hand-drawn animation was created by the award-winning filmmaker Alek Wasilewski. It is apparent that a great bit of detail was put into the creation of this title, and that is quite impressive considering that this game was initially being supported by Kickstarter. After being funded for a few years by a dedicated fan-base, this game has now officially been released on Steam.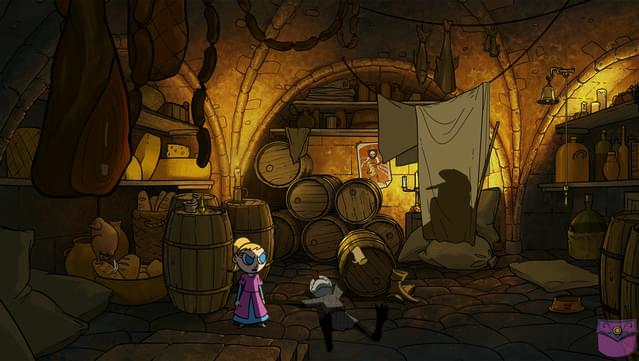 Are You Ready for the Journey?
Even if you are not a fan of the point and click genre, this game might still be something that will appeal to you. With the animation and whimsical undertones, it plays more like an interactive cartoon than a simple video game. So the question is, are you ready to free Tsioque from the clutches of the evil wizard?