Tipping the Measuring Stick
There are many "not WoW" titles on the market today. From the obscure to the mainstream, if there is a free-to-play MMO title out there, it is immediately compared to WoW. Very few "free" titles can measure up to the gaming juggernaut, but one game has surprised and delighted fans of the genre for nearly 8 years. That game is TERA.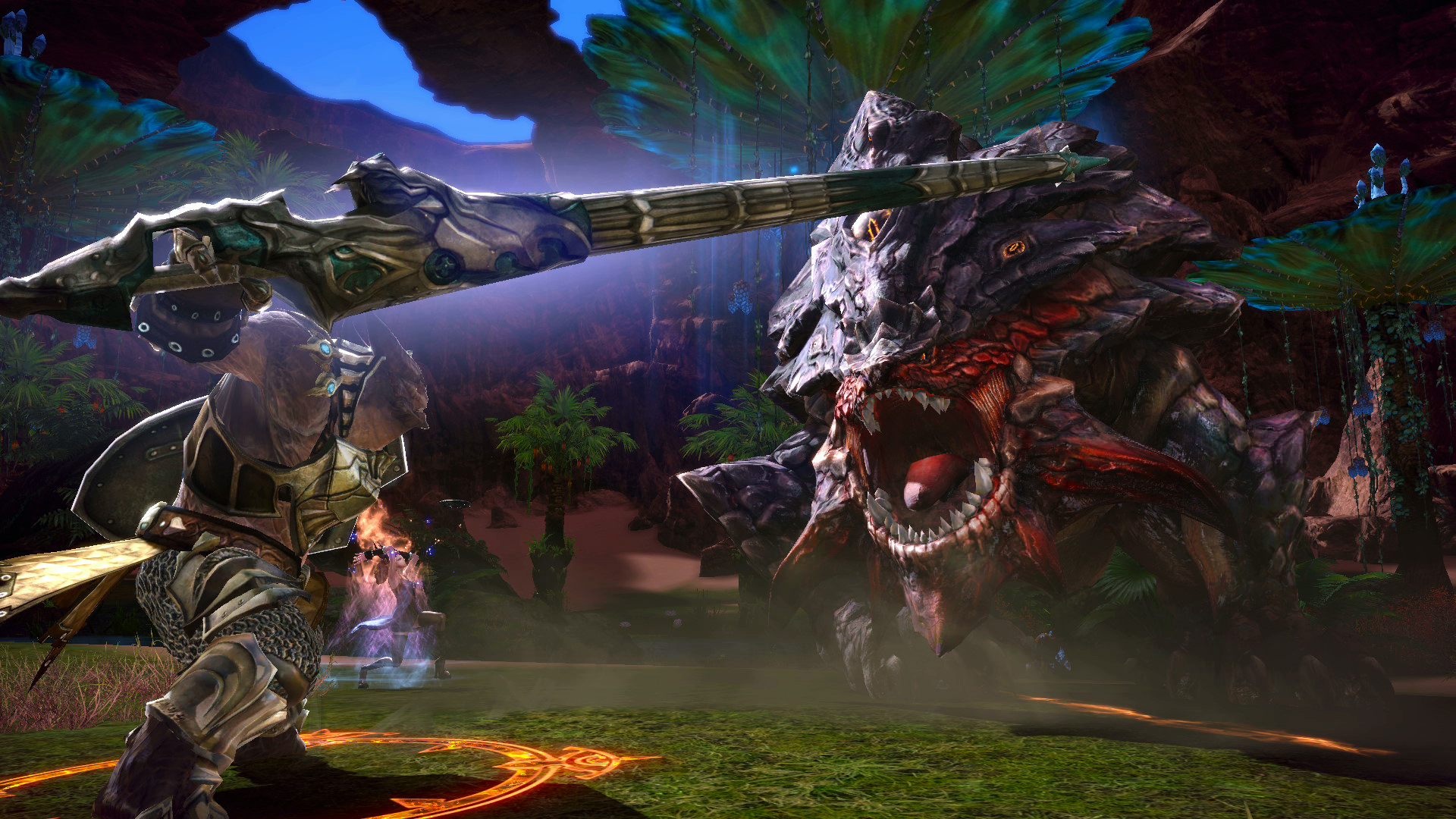 The game may look like your garden variety MMO on the surface, but the gameplay truly sets it apart. Gone are the spamming of attacks until the enemy is dead; this game employs "true action combat." This allows for the players to aim, dodge, and time their attacks in a tactical fashion. TERA's unique combat and class interface creates a new, and rather welcomed MMO experience. Blizzard's "WoW measuring stick" has little impact on this game.
A Gift for the Console Crew
En Masse Entertainment, the developers behind TERA, have created new challenges for the console community. Players now have the opportunity to lay siege to Velik's Hold opposed by a brand new degree of difficulty. Players looking for the ultimate fight can now head into a subterranean world to try their hands at Velik's Hold on hard mode. There is a sinister cabal called the Valkyon Federation which lives under the capitol plotting against the goddess Velik, and it is your job to stop them.
The new challenges allow for players who have reached iLevel 423 to take on new content within Velik' Hold. Kavador, Prokyon, and Veldeg were difficult before, but now their power has been increased. They are truly ready to be unleashed upon hapless adventurers. On top of that, as part of the Deathwreck update, many new challenges will arrive in the weeks and months ahead.
Are You Ready?
If you are a fan of TERA and have made it to the top of the content, then these challenges should excite you. However, if you are interested in learning more about the game, you can learn more about it here.
Are you ready to go underground in TERA?