Breaking Records Left and Right
Insomniac Games' Spider-Man on the PS4 has been breaking numerous records around the globe. On the first three days of launch, the title sold 3.3 million copies, making it being the fastest selling first-party PlayStation game in history.
In the UK, Spider-Man also ranks as the fastest-selling game of the year to date, beating out Far Cry 5. This win is even more impressive when considering that Spider-Man is PS4 exclusive and Far Cry 5 was released on PC, Xbox One, and PS4.
And That's Not All!
In addition, Spider-Man also has first place in pre-orders for Sony at one million copies prior to release.
At the standard $59.99 a pop, the sales brought in $198 million or more. In comparison, that's more than the $117 million that the movie Spider-Man:  Homecoming raked in during it's opening weekend at the box office. Spider-Man PS4 bundle sales count in the estimate but not the collector's edition.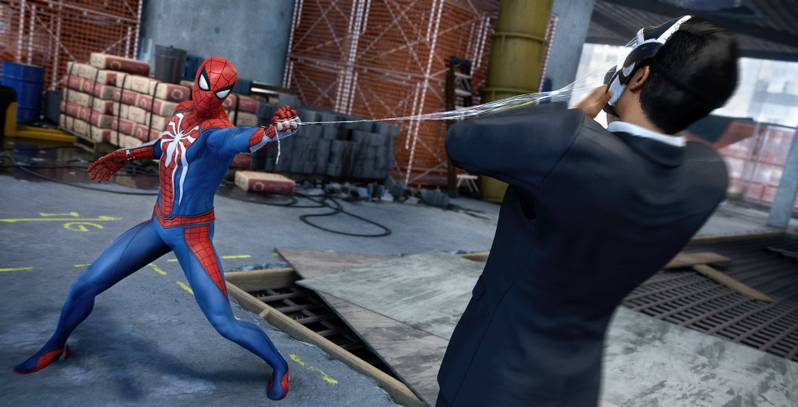 Praise for Spider-Man
Bryan Intihar, Insomniac Games' creative director, said that they want Marvel's Spider-Man to be "the Iron Man of Marvel video games." Considering that the game has broken so many records so far, it may live up to that expectation.
Stephen Turvey, the global senior vice president of sales for Sony, said "Our expectations are always set at the highest levels…It's met and exceeded all expectations. I think the company, and the campus, and our fans are super proud of it."
IGN ranks Spider-Man at 8.7 and Metacritic agrees with its score of 87. Players are raving about the game's gameplay, story, and graphics. The game will come out with three more additional DLC stories, with the first, "The Heist," releasing October 23rd. Each story will be $9.99 or $24.99 if bundled.
[embedyt] https://www.youtube.com/watch?v=L4MTPRu9Pr0[/embedyt]