Another Sight, Another Adventure
Lunar Great Wall Studios recently released a powerhouse title that has been receiving some fantastic reviews. Their puzzle-platformer, Another Sight, puts you in the shoes of a blind girl named Kit who must navigate a mysterious world by using all of the senses apart from her sight. Of course, she is not alone in this endeavor. At the very beginning of her journey, she comes across a mysterious cat who helps her traverse this strange world. The cat's name is Hodge, and before that meeting, he had quite a journey of his own.
Another Sight's mysterious feline protagonist recently acquired his own adventure entitled Another Sight: Hodge's Journey. This game is an immediate prequel to Another Sight, and it shows the journey that Hodge must complete to get to Kit and assist with her adventure.
Why Make a Free Stand Alone Title
It is essential to understand that this game is not DLC to Another Sight; it is a stand-alone title. Not only that, it is entirely free for download without any ads or gimmicks involved. Lunar Great Wall Studio is considered to be a "super indie" development company, and as such it has a plan behind this move.
Another Sight is a great title that has quite a bit of potential, but it does not have a huge player base. Anyone who is in the video game development business knows that no one can refuse a free title. To that end, by releasing Hodge's Journey as a free download, the company is hoping to bolster sales of Another Sight before Christmas. It is a marketing strategy that game developers have been using for years, and it almost always pays off.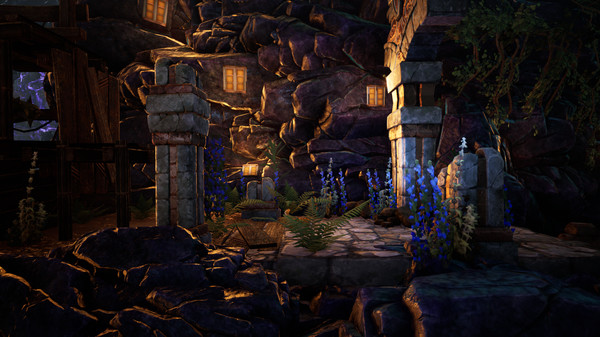 A Journey With Some Potholes
As lovely as it is to receive a high-end title for free, Hodge's Journey has hit some snags with the Steam community. As of now the game has mixed reviews, and it is pretty easy to see why. Having downloaded the title myself, I found the gameplay challenging to negotiate. In Another Sight, Hodge is necessary to help navigate Kit through obstacles and reach places that she can not. In Hodge's Journey, the cat is merely platforming through scenic landscapes and labyrinthian levels; and the platforming is not very good. Hodge's movements are clunky and the platforming is more based on experimentation than skill. Then again, free is free!
Take the Journey Now
If you are interested in getting a taste of Another Sight without buying the full title, then Hodge's journey is a perfect fit for you. It will give you a good look at the graphics of this game as well as the game mechanics and platforming elements. This title is currently free on Steam. Will you accept the challenge of getting Hodge through his journey?