Want

No Man's Sky

in VR? Raise Your Voice
An official survey from Hello Games has popped up, asking players what they would like to see most in future No Man's Sky updates. The options range from adding more variation to polishing up the features that are already in place. The biggie, though, is the option for VR support.
Gamers have been crying out for VR support in No Man's Sky since before it was released. VR support seems to be the next logical step for Hello Games. The NEXT update helped to better fulfill the promise of a vast universe with endless variety. Now they need to take it up a notch.
Discovering a strange new world with unfamiliar plants and animals would be that much more interesting to explore in virtual reality. VR is probably the closet experience we'll get to exploring a new planet in our lifetime, and No Man's Sky would be a good fit for it.
Jump on the Bandwagon
Other games have added VR, such as Skyrim, and more recently, Borderlands 2, coming soon. Both of those were not built with VR in mind, so what does that mean for No Man's Sky? Well, they wouldn't be asking about VR if they didn't think they could do it. It might be difficult because of the sheer size of the game, but probably not impossible.
Let's face it, VR is "the future is now" of video games. The more games that support it, the more people want it. Prices have been dropping for virtual reality gear and before long VR will be commonplace. Those games that can embrace VR have an advantage over those that don't. So, Hello Games, and any other developer thinking about VR support – if you can do it, do it. We want to see your world up close and personal.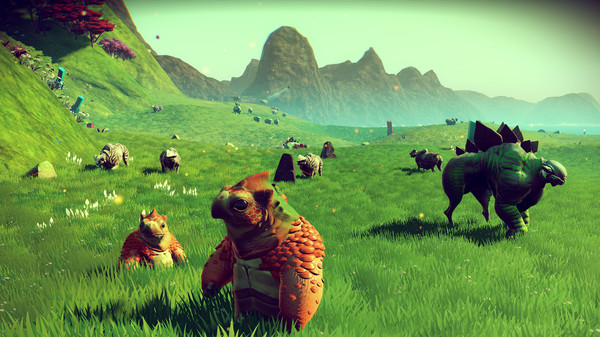 Take the Survey
Five participants in the survey will at random be selected for a prize. So I get to express my opinion AND possibly win free stuff? Sign me up.