Nintendo Finally Starts a Paid Service
For years, Nintendo's online presence has been the laughing stock of the gaming community. When compared to what PlayStation and Xbox had to offer with their paid online subscriptions, Nintendo had practically nothing to offer its customers. Last year Nintendo announced that it was developing a paid-for service that would not only provide online play but would also be unlike anything else on the market. Well, that online service, called Nintendo Switch Online, was officially launched on September 18th, and I have been able to try it out for a little over a week now.
So, what is this online service, and should you even take the time to invest in it? After all, Nintendo has never given its customers a worthwhile online experience, why should this be any different? Well, let's see if the hype is indeed real.
Online Play and NES Titles
Nintendo is known for simplifying even its most complex of products, and this is certainly true for the Nintendo Switch Online service. This service includes five separate features that the customer can take advantage of.
The first of these features is basic online play. This service must be activated in order for some titles to be played online. This can be rather restricting to players who enjoy Splatoons 2 and Mario Kart, but this does not apply to free-to-play titles like Fortnite.
The second feature is quite alluring to many OG gamers like me. Subscribers are able to access classic NES titles at any time they please. The service launched with 20 titles including Super Mario Bros. 3, Tecmo Bowl, Double Dragon, and more. Nintendo has confirmed that more titles will be added to the list, while some will be discontinued over time. This would be very similar to borrowing an old game from a friend, then forgetting that you borrowed that game only to find it again one year later.
Other Key Features
A third feature that is offered is the ability for game data to be saved on a Cloud. This is a fantastic feature for those who play a large variety of games (like myself) and those who travel frequently with their Switch. If the system is ever damaged or destroyed, the save data will not be lost. There is one big drawback though. If the subscriber ever stops the subscription for any reason, they will be in danger of losing all of their data on the Cloud.
Still another service that Nintendo Switch Online offers is a smartphone app that interfaces with the subscription. The app allows for subscribers to manage their data and connect with extra features in particular titles. It also provides a way for players to chat with each other while playing compatible games.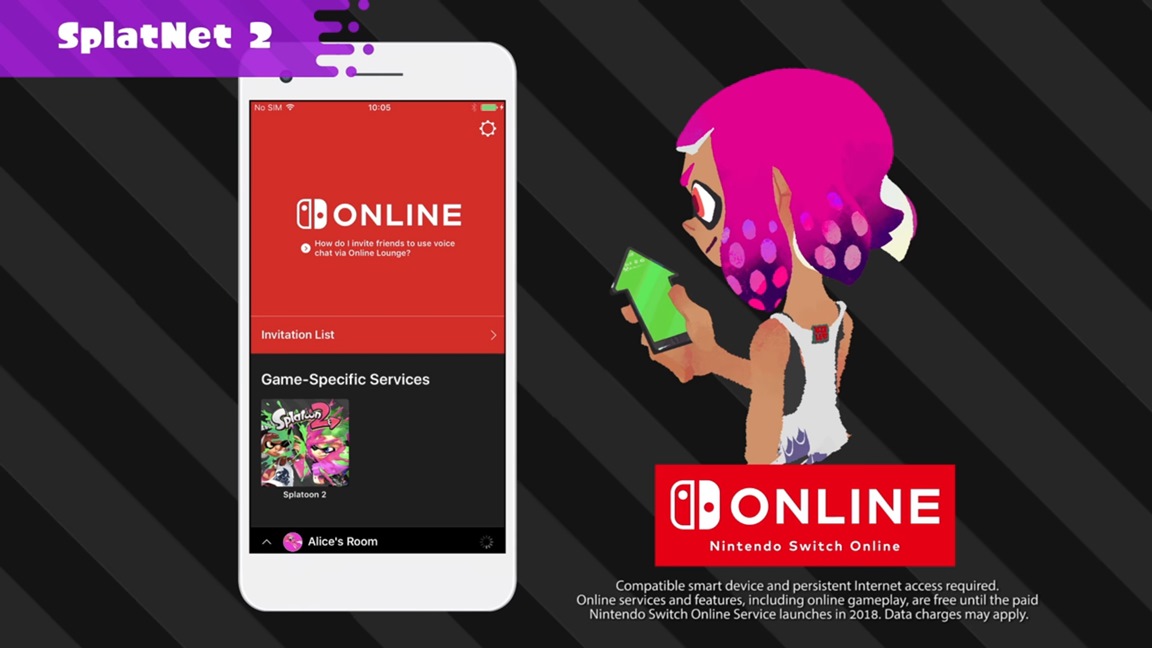 The fifth and final feature is simply called "special offers." The only current special offer available is the purchase of the NES-style Joy-Cons. These are able to be used with the NES games available through the service. Apart from that, no one knows what other special offers will be available in the future.
Is The Service Worth It?
Everyone who owns a Nintendo Switch and wants to try this service out for themselves can do so for free. Nintendo is offering everyone a free 7-day trial to try the service out before subscribing.
Nintendo was not lying when it said that their online service would be different from all of the others on the market. It is much more affordable, coming in at a mere $3.99USD per month, 19.99USD per year. The inclusion of the classic NES games is a good seller for most nostalgic 30-somethings, and the Cloud and smartphone features are a plus. If a player enjoys online play with Nintendo titles, then this service is essential.
I do not believe that this service is for everyone, but if you are someone who is even moderately invested in the Nintendo Fandom, then it would greatly benefit your game time! Besides, who doesn't want to be able to play River City Ransom while waiting for a dental exam?