Artistic Diversity
Video Games continue to move us emotionally, as art has throughout history. Gaming, however, is unique in its artistry, borrowing various art forms to bring fruition to the entire vision. In its entirety, gaming consists of a wide variety of artistic input, including film, sculpture, architecture, drawing, and music. Hollywood, similarly, takes on many arts. Nonetheless, when it comes to designing a game, everything must be drawn, thus putting gaming ahead of the conventional film industry in artistic diversity.
Music In Gaming
Given our understanding of the diversity of art within gaming, one art, in particular, stands out; music. You might not be aware of it, but without a soundtrack to our game, we just wouldn't feel right. The same idea applies to film. Without a musical score, something just seems amiss. Music has been very influential in gaming and isn't quitting any time soon. While it would be nearly impossible to address every piece of music in every game, a few of them have outshined the others. Here are three of my personal favorites!
Halo: Combat Evolved
The chanting orchestral monks are unmistakable. The incredible relay of the feeling of impending doom, triumph, and complete immersion in the virtual world of Halo will ensure that Martin O'Donnell, along with co-writer and producer Michael Salvatori, won't fade from the history books any time soon. Considering the tribal drumming, keyboards, and synths, it's not hard to imagine that the Halo soundtrack was inspired by the rock scene of the '60s. In fact, the original song Halo was inspired by The Beatles, Yesterday.
Martin and Micheal drop a heavy bass line with a jazzy slow tempo rock pulse, in Under Cover Of Night. Mixed with techno fuzz and booming bass, this song is ideal for a low-key night op', hence the song's title. In Rock Anthem for Saving the World, a marching beat is accompanied with heavy distortion and power chords. The album ends, giving the listener a feeling of all-encompassing, blissful cosmic victory. Even if you're not a gamer, this album is sure to impress anybody who enjoys a good rhythmic vibration every now and then.
Halo: Combat Evolved on iTunes
Mario Bros.
Of course, there are a bunch of Mario games, and therefore, a bunch of Mario music. The Super Mario Bros Theme is my focus here, unfortunately, for all of you Super Mario Galaxy nerds. Koji Kondo, Nintendo sound designer, composed this whimsical tune in 1985. It's hard to imagine life without Mario, and it's hard to imagine such an unforgettable theme not existing. Thanks for the nostalgia, Koji!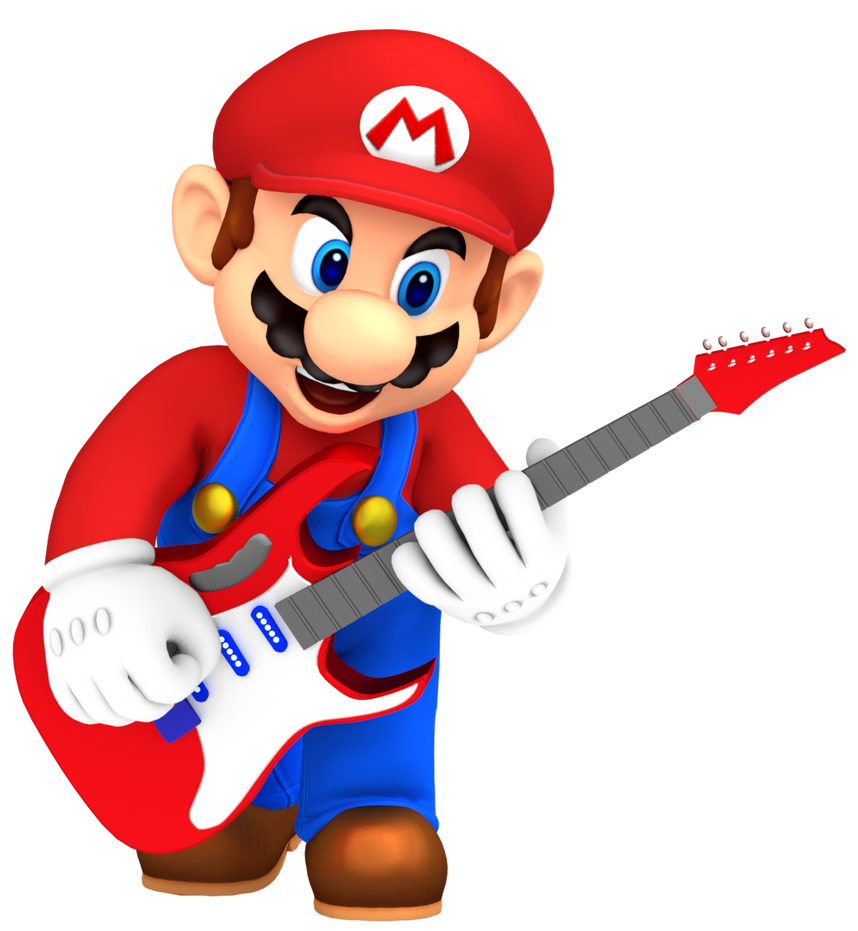 Super Mario Bros Theme on iTunes
The Elder Scrolls: Oblivion
Heavy emphasis on brass and woodwind, an orchestra, and Jeremy Soule (Composer of the Oblivion soundtrack) forge yet another masterpiece, balancing "dark fairy tale" and "peaceful woodland stroll" wonderfully. Listening to the soundtrack by itself actually gives you a sense of danger or peace in your immediate surroundings. The song Wings of Kynareth provides the listener with a vision of a weary traveler, hopeful of the promised riches at the end of the journey; a medieval fantasy re-imagining of Here I Go Again, by Whitesnake. (A subjective statement, of course.)
I'm entering a dark room. There's definitely someone or something behind me. They'll show their face at any moment. The suspense is building, and… nothing. The transition from Ancient Sorrow to Auriels Ascension was underwhelming and anticlimactic at best. I was expecting more of a heavy bass drop, some trippy strobe lights, and severe dehydration after that build up! To play us out, Peace of Akatosh. Peace of Akatosh concludes this album with class, the vocalist holding a note as it fades into the ether, only to be heard again should one press the replay button.
The Elder Scrolls: Oblivion soundtrack on iTunes
Mix & Match
Who hasn't listened to Down With The Sickness while playing Minecraft a few times? Let's be honest, sometimes the most unlikely two things match up with grandiloquence.
In lieu of the game's soundtrack, you could throw on some jams of your own. If you're of the musically inclined, you could even create your very own music for any game you like! Light up the comments and tell us what you're favorite gaming soundtrack or unlikely music-to-game pair is!