Even More Zombie Killing Action
Every gamer who has ever shot a zombie has heard of Left 4 Dead. It is the co-op shooter that practically started the zombie-survival trend. To say that this is all that Warner Bros. Interactive Entertainment and Turtle Rock Studios have up their sleeves would be very misleading. According to a recent press release, the producer and development duo are working on a new co-op zombie killing adventure called Back 4 Blood.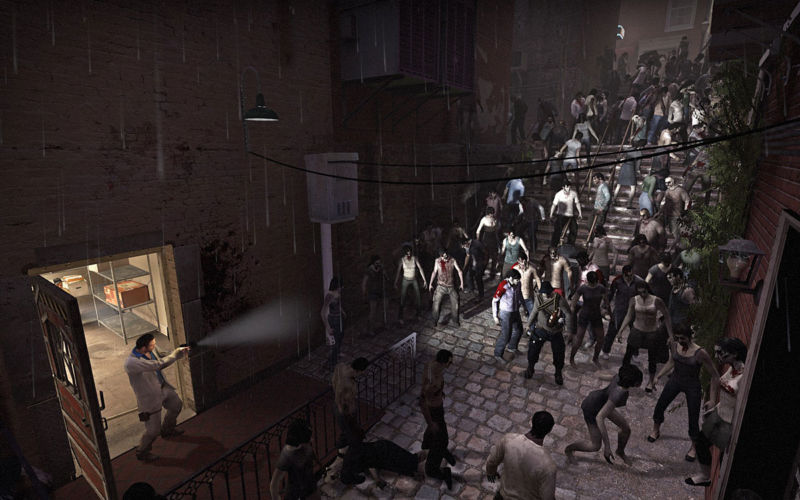 What Warner Bros. Had to Say
This what David Haddad, President of Warner Bros. Interactive Entertainment had to say concerning the project:
"We are thrilled to partner with the proven Turtle Rock Studios team on Back 4 Blood to advance the co-op zombie genre forward with innovative multiplayer gameplay. The talented team at Turtle Rock has been developing amazing games together for a long time, and this is a great opportunity to work with them to create a new gaming universe built specifically with the large co-op zombie shooter community in mind."
More Details from Turtle Rock
The developers over at Turtle Rock clearly reflected this sentiment. This is what Chris Ashton, Co-founder and Design Director at Turtle Rock Studios said about Back 4 Blood:
"It's hard to overstate what an awesome opportunity this is. We get to return to a genre that was born in our studio with over ten years of additional experience and zombie ideas racked up in our brains. Also, have some of the best teammates in the business at WBIE who understand our development process and are equally committed to our player-first mentality. We love being able to announce, so we can start working with the community right away."
More Zombie Killing Chaos to Come
Back 4 Blood does not yet have a release date. However, rest assured that it will arrive sooner than later. This game will be "community created," suggests the developers. That simply means that fans will have an active role in designing the game with their feedback. Look for Reddit community pages and open Alpha and Beta versions available soon. Happy hunting, zombie slayers!
You can learn more about the upcoming game, Back 4 Blood, by clicking on this link.