Minibeast Needs Help Unleashing the Beast
Indie developer Minibeast, LLC has officially began a Kickstarter campaign for its newest title, Undoing. The company itself has been working on the title for quite some time, but it is now asking for support from fans of the FPS and MOBA genres. Undoing is slated for a November release on Steam, but the developers need your help to reach that deadline.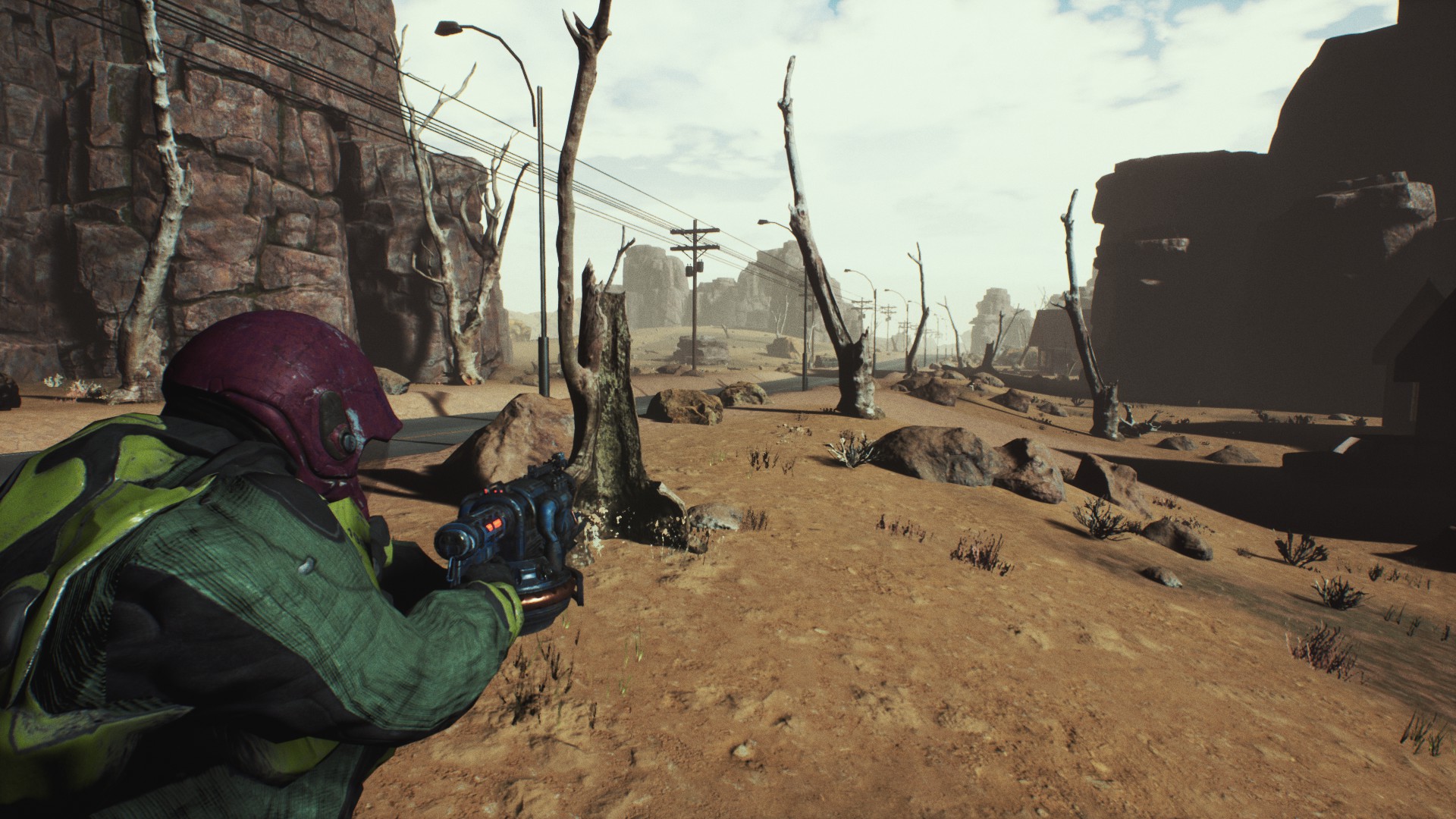 A Blood splatter Battle Ground
Undoing is a game that provides the best in both FPS and strategy game play. Players are able to choose from either human or monster combatants to play against one another. According to the developers, there will be single player, multi-player, and online modes for gamers to enjoy.
From the quick screenshots and the teaser, it is apparent that this game is going to be a blood splattered work of art. The crisp desert area showcases the artists' attention to detail, while the motion of the player's weapons show realism. Undoing allows for players to choose from five different monsters; a Cyber, Devil, Skeleton, Troll, and Brute. One "Dude" character will represent humanity during the matches and will strive to survive the monsters' incursion.
Minibeast has confirmed that Undoing will be sold exclusively on Steam. There will be dedicated servers and interface technologies that will allow people all over the world to play with one another. Each player will also be able to earn achievements and unlock new skins and weapons.
How You Can Help
In order for the company to make its November deadline, it needs to raise $10,000 through Kickstarter. These funds will go to completing the development of the game and establishing a strong user base.
If you would like to donate to the completion of Undoing, you can do so by clicking on this link. You can also help by sharing this news with friends and family members who would love to play this game. Let's help Minibeast to make something that will be our "Undoing!"