A Great MMO on the Horizon
Gamers who have their fingers on the "pulse" of the market are always keeping their eyes to the horizon for great new games. A game that shows exceptional promise is the indie Survival/MMO, The Galaxy of Lemuria. This game, which is being created by the Chilean development group, Lemuria Online Games Studio, has officially begun a new step towards becoming a reality. It will soon begin raising support through Indiegogo.
Indie…what, what?
Much like the famed Kickstarter website, Indiegogo is a crowdfunding entity that allows for projects to raise support through private donations. Based in San Fransico, the website has been helping indie developers create their projects since 2008. Recently the team at Lemuria has joined up with the site to raise ongoing support for its ambitious title.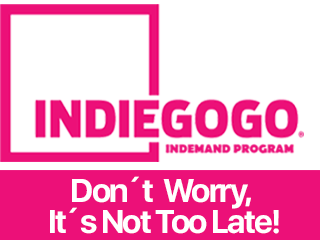 What is So Special About This Game
In today's world, it is not always safe to believe the hype, especially when it comes to an upcoming video game. The reason why this particular title is turning so many heads is because it is boasting unique features that many games within the MMORPG genre have never accomplished, or have been able to do well.
Firstly, this game is survival based. After players create their avatars, they will be sent to a planet in the cosmos with a limited number of supplies. They must survive within the harsh environment along with a handful of fellow players. Depending on how the interactions go, those players may become one's greatest allies or worst enemies.
Each of the planets is procedurally generated, so even when the players can leave a planet, they will never experience the same content twice. One of the key features of this game is its unique card system. When players start a game they will be able to select a deck of cards to begin the game with. Each card within the deck is a skill, and these skills can be traded with other players throughout the game. As players progress through the game content, they will acquire new and stronger cards. Every player will be as unique as the deck they carry, and there are endless combinations to try out. These are just a few of the incredible feature that this game has available for players.
A Galaxy Of Possibilities
Legend says that the real Lemuria was a "lost land" that sat between India and Australia. Though that may have sunk into the sea, The Galaxy of Lemuria is coming into full view. It is only a matter of time before it is discovered by a larger audience the world over.
The Indiegogo campaign for this game will officially begin this Wednesday. If you would like to support this ambitious and promising project, you can find their campaign here.
Keep your eyes on this title, because it is going to be out of this world!