A New VR Anime Experience is Here
As of late, the VR experience has been slowly moving into the realm of social acceptence among the gaming community. Initially, it was seen as being an expensive and rather poor use of digital space. However, thanks to social media and Twitch, VR is no longer a pariah among gamers. With prices for Playstation VR and other VR gaming headsets being at an all-time low, now is the time to start getting into the craze. There is no better way to do that than with the Japanese mega-hit, Fate/Grand Order VR feat. Mash Kyrielight. 
Diving into the Grand Order
Fate/Grand Order is an incredibly popular mobile game that reached over 34 million downloads in November 2018. The game revolves around several heroines who train with you, the Master. In the Fate/Grand Order feat. Mash Kyrielight, you once again assume the role of the Master as you develop a relationship with your student through conversing and training. The PS VR version of this game contains two brand new stories that have you interacting with the beautiful brawler, Mash Kyrielight, or the valiant vixen, Altria Pendragon.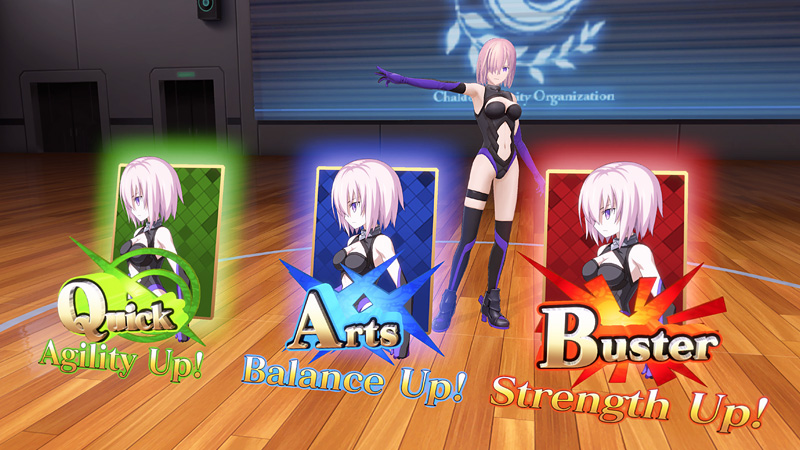 Though the game has been out in Japan for quite some time, English speaking players are just now getting the experience in their own language. The characters are fully voiced with an English dub courtesy of actresses Erica Mednez (My Hero Academia) and Kari Wahlgren (Netflix's Voltron). Those who wish to have Japanese voice acting with subtitles can do so, but it will be incredibly hard to read and navigate the VR landscape at the same time.
The best part about all of this is that the game is a steal; it is a free download. Though the two stories are rather short in comparison to other VR experiences, the chance to dive into the world of two bruising beauties is something most anime fans will willingly jump at. Assuming you have Playstation VR, you can download the game today in the PS4 Store.
Are you ready to take on the role of Master in Fate/Grand Order VR feat. Mash Kyrielight? Are you, senpai?