An Addition to Great Indies
Most gamers know the best place to pick up fresh and unique titles is on Steam. Over the years Valve's software distribution platform has brought us some of the most memorable experiences in indie gaming. After a red letter year for great indies, delivering such titles as Celeste and Heavy Metal Machines, it comes as no surprise that a beautiful indie title dropped during the last weeks of 2018. GRIS is the name of this artistic masterpiece.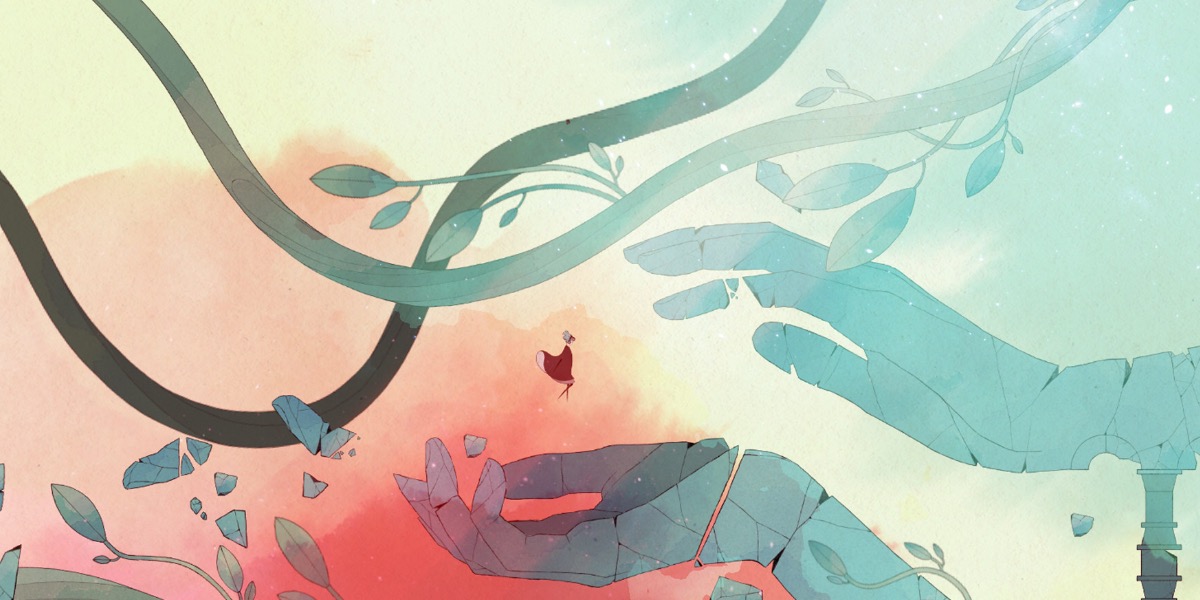 Painting the Perfect Indie
GRIS is a 2D adventure/puzzle platformer created by Nomada Studio and published by the indie mainstay, Devolver Digital. As Nomada's flagship title, GRIS is indeed a labor of love. The story revolves around a young girl who was once a singer but underwent a traumatic experience that took her voice. Her journey through coping with that loss becomes an actual existential adventure. She must navigate through an ever-changing landscape and learn new abilities to conquer her fears. The descriptive blurb on the GRIS Steam page explains it this way:
"Gris is a hopeful young girl lost in her own world, dealing with a painful experience in her life. Her journey through sorrow is manifested in her dress, which grants new abilities to better navigate her faded reality."
Apart from the ethereal action of this game, the most fascinating aspect of the title is the artwork. GRIS is a gorgeous game, and plays very like an interactive cartoon. Gris herself moves fluidly through her environment as if she were a part of it. The cutscenes are hand-animated sequences and help to solidify the unique aesthetic of this game.
The Votes Are In
Though we here at DVS have yet to review this title ourselves, many other outlets have already gotten their hands on the game and they have nothing but praise for it. Destructoid gave it a perfect 10/10 and the Verge also gave it very high marks. As of now, GRIS has an Overwhelmingly Postive rating on Steam, and that is impressive, considering the game has only been on the market for a little over two weeks.
If this is a game that you would like to play, it is now available on PC and the Nintendo Switch. If you want to play a new and unique title that is unlike anything else on the market, then GRIS is the game for you.