An Indie Legend Brings Their "A" Game
Daedalic Entertainment is no stranger to the PAX showroom floor. The Hamburg based game developer and publisher has been creating high-quality titles for the last 12 years. Obviously, they show no signs of stopping that trend. On March 8th, the company released news stating that they will not only be attending PAX East 2019, but they will be bringing nine games (and then some) along with them to show to the world. Here are some of the games that will be featured at the Daedalic booth.
Coming to Pax East
(Courtesy of the Daedalic press release)
Iratus: Lord of the Dead – Embrace your dark side as a powerful necromancer in strategic turn-based battles in Unfrozen's fantasy RPG.
Unrailed! – Keep your train running through constantly changing worlds in Indoor Astronaut's co-op multiplayer railroad-builder.
Felix The Reaper – Boogie down through a romantic comedy about the life of Death in Kong Orange's colorful puzzle adventure game.
Barotrauma – Work together with your crew to survive the icy depths and dangerous creatures of an alien world in FakeFish and Undertow Games' co-op submarine action simulator – or sabotage the mission and betray your friends.
Witch It – Hunt down witches and fool the hunters in Barrel Roll's magical asymmetrical multiplayer hide and seek game, winner of three awards at the German Game Awards, including Best German Game and Best International Multiplayer Game.
Edna & Harvey: The Breakout – Anniversary Edition – The classic point-and-click adventure game from the creators of Deponia returns with all-new HD graphics and more.
Deponia (Switch Edition) – The original award-winning point-and-click comedic adventure game comes to Switch with hand-drawn HD graphics and hours of hilarious storytelling.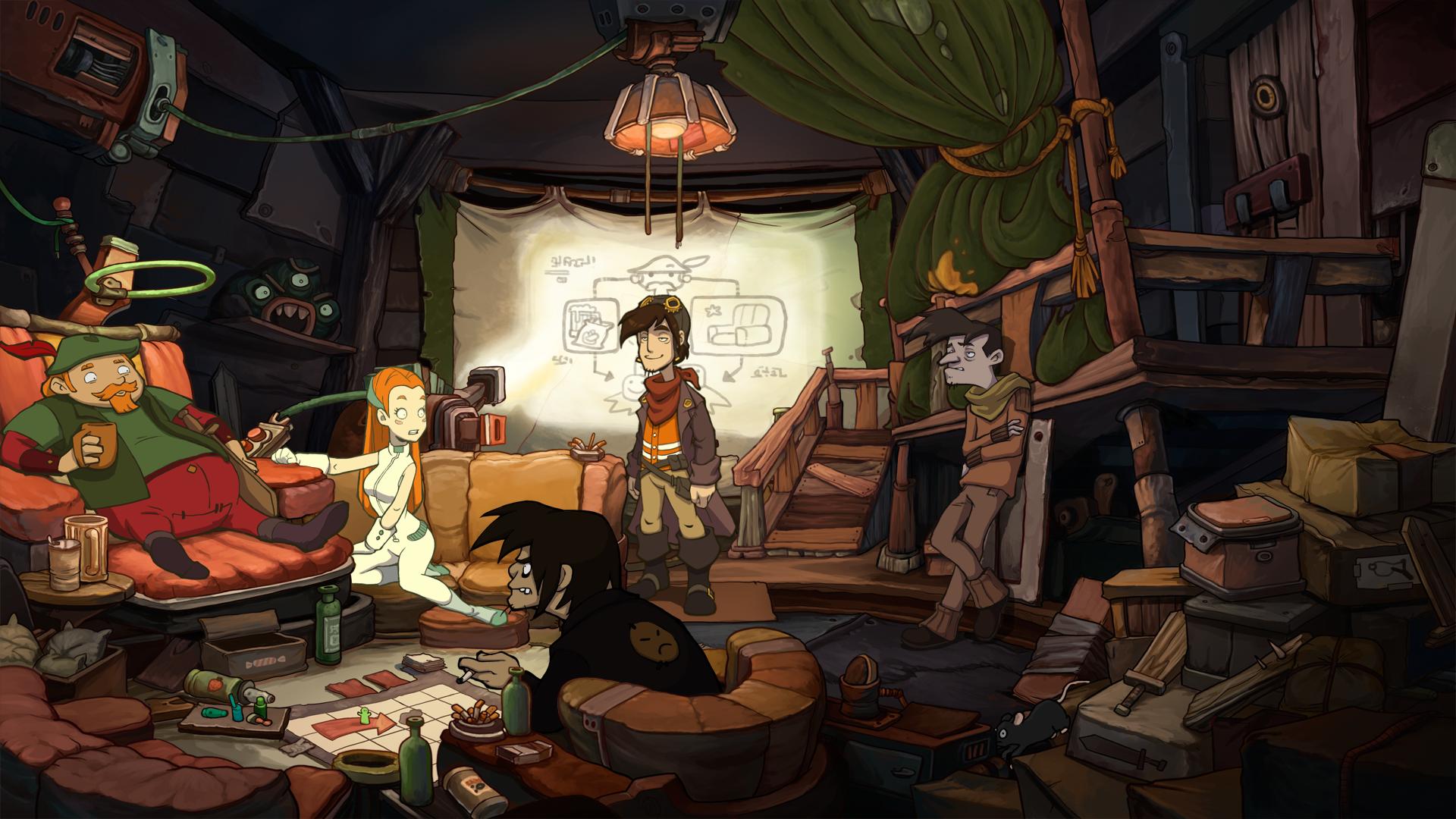 The Long Journey Home (Switch Edition) – Travel across an open-world universe to find your way home in this sci-fi roguelike RPG.
Silence (Switch Edition) – Discover a magical world between life and death in this award-winning fantasy adventure game.
But Wait, There's More
Along with all of these titles, there will also be a few unnamed narrative, survival, and RPG games available for players to experience at the show. With all of these great titles coming from just one company, it leaves one to wonder; what are other, larger companies, planning for the show?
Pax East 2019 will take place on March 28th-31st at the Boston Convention and Exhibition Center in Boston, MA.