What Happens in Vegas…
The Consumer Electronics Show (CES) is the first major gathering of tech companies in the new year. CES 2019 takes places in Las Vegas, and it will officially begin on January 8th and run through the 11th, even though some presentations have already taken place. To merely call this event a show is to downplay its scope. This year's CES will feature over 4,500 tech companies, provide more than 250 conference sessions, and bring in over 180 thousand attendees from 150 countries.
Among such tech giants as Apple, Microsoft, and Intel, another CES mainstay promises to showcase its best up and coming products. Nvidia has released a sneak peek of its new line of GeForce graphics cards and laptops, as well as its G-SYNC line of gaming monitors. Here is a quick look at what you can expect from Nvidia at this year's show.
Impressive Hardware
The crown jewel of Nvidia's tech showcase is the GeForce RTX 2060 graphics card. This powerful piece of hardware delivers performance that is virtually unmatched by anything else on the market. Listen to the description as found on the NVIDIA website:
"Delivering max-setting 60+ FPS gaming at 1920×1080, and excellent high-setting performance at 2560×1440, the RTX 2060 offers an in-game experience that beats the GTX 1070 Ti and is on average 60% faster than the prior-generation GTX 1060. Furthermore, the RTX 2060 features the same AI and Ray Tracing technology as the RTX 2080 Ti, 2080 and 2070, enabling RTX 2060 owners to enjoy Battlefield_TM _V at 60 frames per second, with amazing real-time ray-tracing effects enabled."
Along with the graphics card, the full line of GeForce RTX laptops will be available on the showroom floor. The laptops themselves will not hit the shelves until January 29th, but those who attend CES will be able to have a special sneak peek of the new gaming hardware.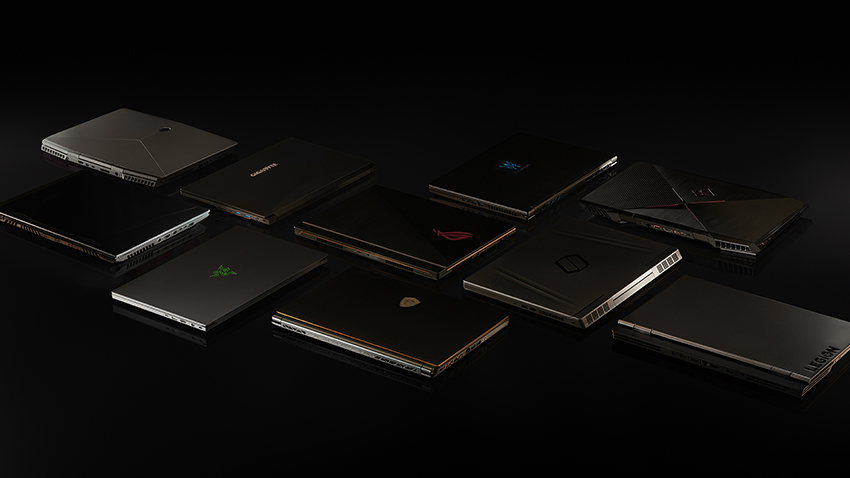 Anthem, Battlefield V, and DLSS
The best way to demonstrate the power of the new RTX 2060 is to use it on the most technologically advanced games on the market. EA and Bioware have teamed up with Nvidia to demonstrate the power of the card through both Battlefield V and the highly anticipated upcoming title, Anthem. Both games are adding DLSS to maximize performance. DLSS, or deep learning supersampling, is a form of AI that improves the graphics of the game by combining imagines from multiple frames to create a high-quality final image. This technology is said to surpass 4K, and showing it off at CES will certainly turn heads.
Nvidia has announced that they have created a special offer for interested parties:
"We're also announcing the GeForce RTX Game On bundle, which can net you a copy of Battlefield V and/or Anthem with the purchase of qualifying GeForce RTX 2080 Ti, 2080, 2070 or 2060 graphics cards, desktops, and laptops. Learn more here."
More Is Surly in Store
CES 2019 hasn't officially started yet and it is already proving to have plenty of surprises in store for consumers. Stay connected with DVS Gaming for more highlights of the show as they unfold. The Nvidia GeForce RTX 2000 series may very well be the tip of the iceberg for this year's CES.