Best Deals in Gaming Part II
In case you missed the awesome deals from Black Friday 2018, here is your second chance to get the gamer in your life (even if it's you) some awesome gaming deals in time for Christmas.
From consoles to games to hardware, the holidays are the best time to buy. There's a little something for everyone's budget. Let's dig right in!
Microsoft Dishing Out Some Great Deals
When it comes to the most and the best deals, Microsoft is the king so far this Christmas. Walmart, Best Buy, Microsoft, and GameStop all have great deals on the Xbox One S 1TB console. Walmart beats them at $200 for various game bundles, including a new Fortnite bundle. That's $100 off!
The Xbox One X also gets $100 knocked off the price, leaving it at $399. This console delivers 4K. Get it bundled with Fallout 76, PUBG, or NBA 2K19. Or, alternatively, you can get a bundle of the console, one game, and an extra controller for $450 (over $110 off). At Gamestop, you can find an Xbox One controller as low as $40; a $20 savings.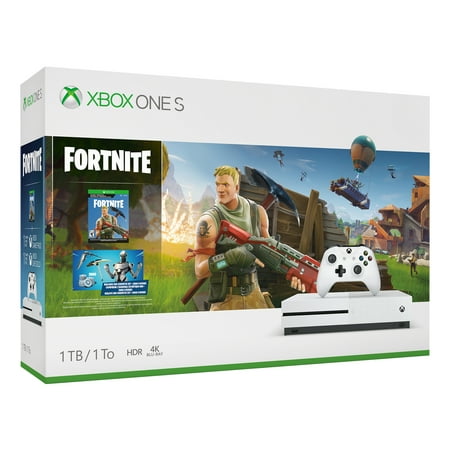 Several big games have slashed prices, including:
Call of Duty Black Ops 4 – $40 ($20 off)
Assassin's Creed Odyssey – $40 ($20 off)
Forza Horizon 4 – $40 ($20 off)
Battlefield V – $30 ($30 off)
Overwatch Legendary Edition – $30 ($30 off)
PlayStation Discount Prices on Games
Unfortunately, we haven't seen any deals on PS4s, though you can still get a game bundled with a PS4 for the same price as the individual console. PS4 controllers are on sale as low as $40 a pop at Gamestop, saving you $20.
However, some of their most recent big games are on sale! Grab these games at great discounts from Walmart, Best Buy, and Gamestop:
Marvel's Spider-Man – $40 ($20 off)
God of War – $30 ($10 off)
Battlefield V – $40 ($20 off)
In addition, Call of Duty: Black Ops 4, Overwatch Legendary Edition, and Assassin's Creed Odyssey are the same price as what Microsoft is offering for the PS4 editions.
Nintendo Jumping on Game Discounts
As with PS4, there doesn't appear to be any Nintendo Switch discounted deals going on this Christmas. That doesn't mean there aren't some awesome bundles, though. Get a Nintendo Switch and two bonus controls for $299, the individual cost of the console.
However, we're seeing some price drops on Switch games and accessories. Get the Switch Pro Controller for just $60, a $10 discount. The following games are on sale at Walmart and Gamestop:
Starlink: Battle for Atlas – $40 ($35 off)
Legend of Zelda: Breath of the Wild – $45 ($15 off)
Super Mario Odyssey – $45 ($15)
Mario + Rabbids: Kingdom Battle – $25 ($35 off)
Just Dance 2019 – $30 ($10)
Deals on Gaming Hardware
PC gamer's, you get some discounts, too! If you're a fan of Steelseries, their Arctis 3 Gaming Headset is $19 off for a total cost of $51. Or how about Razer? From Amazon and Best Buy, get their Deathadder Elite mouse for only $40 ($30 off).
Corsair's T2 Road Warrior Gaming Chair is $100 off on Amazon, bringing the price down to $299.99. Looking for a new gaming laptop? From Walmart, there are two great laptop deals. Dell offers the reasonably priced G5 15.6 in Gaming Laptop for $749 ($300 off). Or if you have a little more in your budget, you can go for the Legion Y7000 15.6 in Gaming Laptop for $949.99 ($250 off).
All Of This and More
As always, keep an eye out on Amazon's lightning deals for great gaming discounts. Check up on advertisements from Gamestop and Best Buy.  Christmas is almost here and we could still see some awesome deals pop up at any time. Happy shopping!